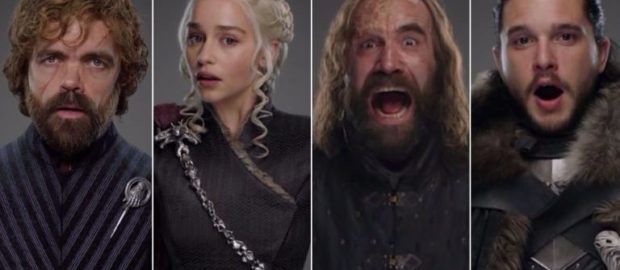 Luego de un año de espera, estamos a solo días que comience la séptima temporada de Game of Thrones. ¿Qué pasará con Danerys, Jon Snow, Tyrion, Cercei, Sansa, Arya y todos los demás? En este episodio recapitulamos las temporadas anteriores para hacer nuestras predicciones sobre los majestuosos siete episodios que nos esperan a partir del domingo, 16 de julio.
También discutimos un poco lo que nos espera en la octava y última temporada de esta serie y cuáles cabezas rodarán de aquí al último episodio. Además, hablamos sobre la posibilidad de que todo sea culpa de Bran Stark, cómo Bram Stark va arruinarlo todo y lamentamos cómo Bran Stark arruinó la vida de Hodor.
¿Quién ganará el trono? ¿Quedará un trono para ganar luego de la guerra? ¿Quiénes sobrevivirán? Escucha el episodio 117 de En Serio y déjanos saber tu opinión en nuestra página de Facebook.
Si quieres saber más sobre Game of Thrones, escucha el episodio 60 en donde hablamos sobre las economías de Westeros y Bravos con Alejandro Sobrino del Podcast de El Calce. Escúchalo aquí.