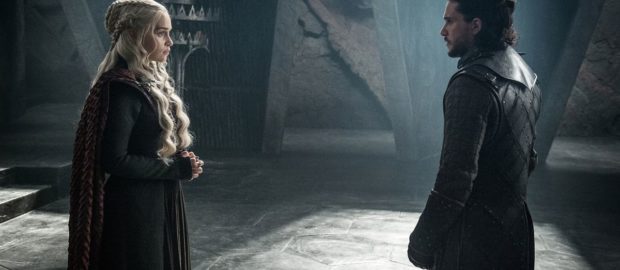 Luego de siete gloriosas, pero cortas, semanas acabó la séptima temporada de Game of Thrones. Lo que nadie esperaba era la ola de odio exigiendo realismo a un programa sobre zombies, dragones y personajes que han sido revividos en más de una ocasión por un dios que no conocen.
En este episodio hablamos sobre lo más que nos gustó de esta temporada de GoT y hacemos las críticas a las partes que sí lo ameritan. También, hablamos sobre las teorías de los fanáticos que fueron comprobadas y cómo para estos mismos fans significa que el programa es predecible.
Por último, hablamos sobre los papelones y lloriparties en internet sobre las cadenas de los White Walkers, Uncle Benjen y lo harto que nos tienen los puristas de los libros. #FuckTheBook.
¿Qué te pareció el séptimo season de Game of Thrones? Déjanos tu comentario en nuestra página de Facebook o en Twitter.