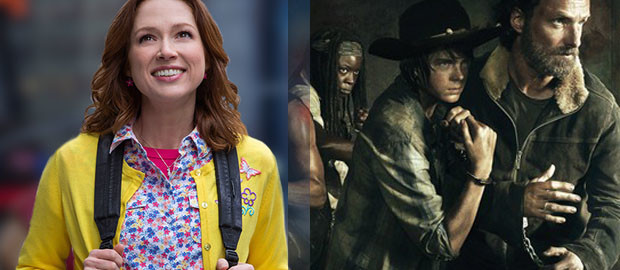 El pasado domingo finalizó la 6ta temporada de The Walking Dead, el cual Alejandro y Miguel odian mientras JuanGa todavía lo ama. El episodio comienza con una discusión sobre la pasada temporada y por qué Alejandro y Miguel se quitaron de una de las series más populares del momento. Luego, los muchachos discuten otras series que finalizaron recientemente sus temporadas como House of Cards y Daredevil.
Además de hablar de las temporadas que acabaron, discuten los programas que están próximos a estrenar durante el mes de abril como The Unbreakable Kimmy Schmidt, Game of Thrones, VEEP y Sillicon Valley.
¿Qué tú piensas de The Walking Dead? ¿Te quitas o no te quitas?
Escucha The Walking Dead, Netflix, HBO y más televisión aquí