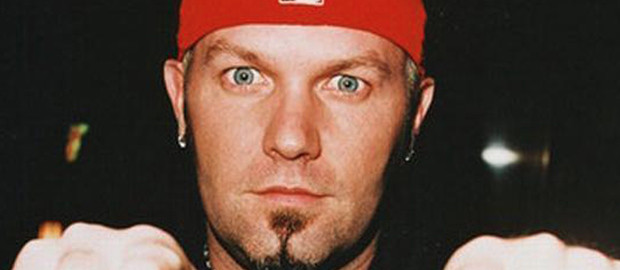 13 de agosto de 2015
Alejandro Díaz
Hablamos recientemente en uno de los podcast de cómo, cuando estabamos en High School, tomamos la mala decisión de emular al genio musical William Frederick Durst. Increíblemente Durst era una de las celebridades más cool de su generación y fue quien, además de Jay Z, llevó la gorra de los Yankees a las masas que ni tan si quiera siguen el deporte. Sí, el genio que escribió letras como:
Hey kid, take my advice,
ya don't want to step into a big pile of shit.
The captain is drunk, your world is titanic.
Floatin' on the funk, so get your groove on,
-My Generation
era la persona más cool de los primeros años de este milenio, and boy were we so very wrong.
Admito que todavía escucho Limp Bizkit al día de hoy. No de forma irónica, lo escucho porque tienen un espacio muy especial en mi corazón, mi juventud y en el proceso de madurez musical por el cual pasé. Bizkit llegó a Total Request Live en un momento cuando el planeta era dominado por Backstreet Boys, N'Sync, Britney Spears y todos los otros engendros del Mickey Mouse Club. Junto a Korn y otra, la banda de Fred Durst rompió con los esquemas del momento, haciendo a los que nos gustaba el rock (de ese momento) relativamente cool.
Durst rompió a la escena a pesar de ser un pésimo cantante, el peor músico de su banda y pésimo escritor.
One two three times two to the six
Jolts in for your fix with the Limp Bizkit mix
So where the fuck you at?
Punk, shut the fuck up and back the fuck up
While we fuck this track up
-Rollin
A pesar de todas sus limitaciones logró como frontman convertirse en un artista de peso quien hasta en un momento lanzó su carrera como director de videos. Durst dirigió videos de Korn, Puddle of Mud , Stained y el gran Kid Rock. Dirigir videos solía ser algo bastante grande y él era uno de los directores más cotizados. Honestamente no sé que nos pasaba en esos años. No sé si era que estábamos hambrientos por un líder en el rock o simplemente nos gustaba que hablara malo en sus canciones.
'cause we don't, don't give a fuck, and
we won't ever give a fuck
until you
give a fuck about me
and my generation
-My Generation
La realidad es que elevamos a Durst al mismo estatus de Axel Rose, Mick Jagger y (fuck it, im saying it) John Lennon. La era de Fred Durst fue tan ridicula que por un periodo de años lo alabamos como un dios del rock ignorando todas sus fallas y total y absoluta falta de talento.
It's all about the he-says, she-says bullshit
I think you better quit, let the shit slip
Or you'll be leaving with a fat lip
-Break Stuff
Limp Bizkit era una buena banda compuesta por tres excelente músicos: Wes Borland, guitarra, Sam Rivers, bajo y John Otto, batería. Además, contaba con DJ Lethal porque en ese momento todas las bandas tenían que tener un DJ. Entre estos cuatro componían música que al día de hoy todavía me encanta y me hace brincar de la emoción. Qué aportaba Fred Durst a la banda? La misma capacidad de componer que un niño de cuatro años utilizando flash cards que escoge randomly para construir oraciones.
its my ass,
your perfume
that make my temptation hard to refuse.
So I guess
we undressed to have sex…
dirty sex.
-No Sex
Al día de hoy canto todas sus liricas a toda voz. A veces me río de lo estúpidas que son, pero la mayoría de las veces ignoro la falta de lógica y sutilés en ellas y disfruto las memorias que invoca en mí. Un tiempo de ignorancia musical en donde este caballero transformó mi manera de vestir, actuar y hablar. Este caballero me permitió ser cool por un breve tiempo y me proveyó la confianza de ser diferente. Claro, realmente no era cool y el diferente que era tampoco era el correcto, pero por lo menos lo hacía con confianza. Después vino mi educación musical y dejé atrás las grandes palabras de este genio, bien atrás, pero por siempre Limp Bizkit será grande en mi corazón.
Just one more fight
About your leadership
And I will straight up
Leave your shit
-My Way